Welcome to the "Watershed Capital of Nebraska"

Thank you to all who have cooperated with the NRD and FSA offices to certify your irrigated acres. If you have made any changes to your irrigated acres, these changes need to be reported to the NRD. If you have not yet certified your acres, the forms are located on the "Forms" page. Please contact the NRD with any questions.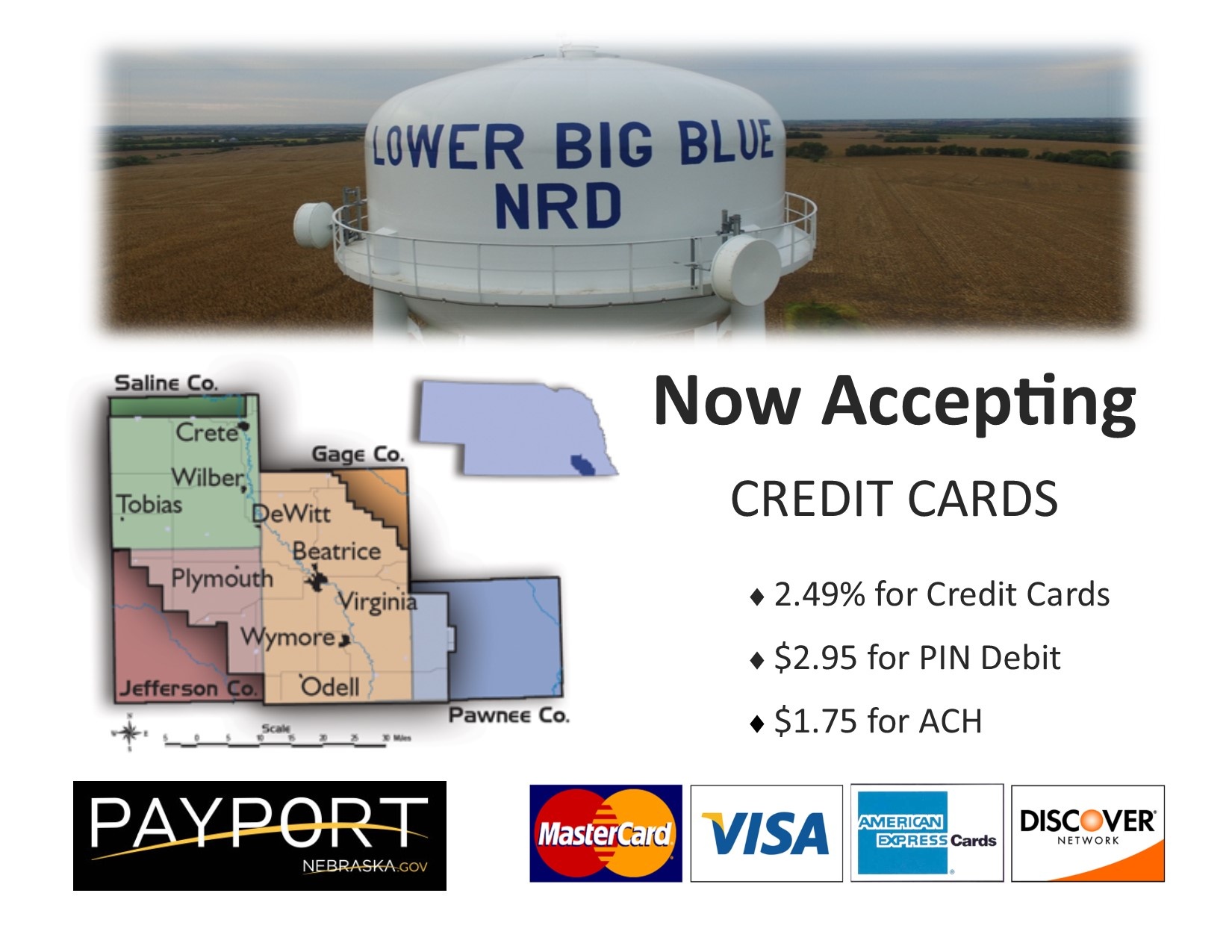 The NRD is now accepting credit cards in the office and online! Visit the "PAYMENTS" tab above to pay your bill.

-Nov. 12 - Veterans Day Holiday, Office Closed

-Nov. 22 - Thanksgiving, Office Closed

-Nov. 23 - Thanksgiving Holiday, Office Closed
-Nov. 29
- Board Meeting, 1:30PM
Subscribe to Our Newsletter!