Phase 2 Area Nitrogen Certification
1) Click the link to the online test below. All the materials you will need are included within the online test. You may review the Irrigation and Nitrogen Management Booklet below, which can also be used during the one hour and thirty minute timed test, but it is not necessary for the test.
2) You will need to use access code: 3XAC
3) After the test is completed, you will be given your score, which will determine if you pass or fail.
4) If you pass, you will receive a letter in the mail shortly with your certification card. If you fail, please review the booklet again and retest.
The Lower Big Blue Natural Resources District (LBBNRD) has partnered with the Natural Resources Conservation Service (NRCS) regarding the Little Indian Creek Watershed Improvement Project Work Plan – Environmental Assessment (Plan-EA). A public meeting was held virtually through Zoom on Tuesday, March 23, 2021, from 5:00 – 7:00 p.m. You may view the meeting here
https://vimeo.com/528433801/0249adec3c
A public survey is available at
https://bit.ly/3rwhiG8 for those that wish to comment. Public input is greatly encouraged as we go about this process. Please view the news release below for more information.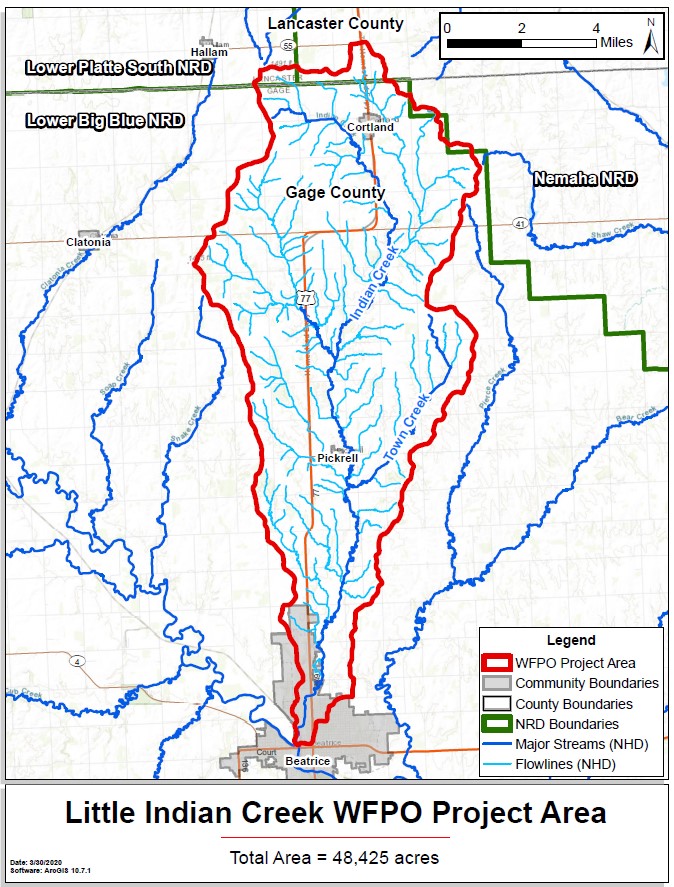 The NRD will resume its annual Free Family Fishing day and Youth Fishing and Casting Derby at Willard Meyer Recreation Area (Swan Lake) on May 22nd. More details will be released soon.
The 10 public areas of the Lower Big Blue NRD are open for the season. Visit one our public use areas today! See the RECREATION page to learn more about our public use areas.
Visit the NDEE website (
https://deq-iis.ne.gov/zs/bw/) for information on E.coli and harmful algal blooms.