Airborne Electromagnetic Hydrogeologic Survey or AEM is a rapid and efficient way of remotely sensing geology across an entire area without engaging in extensive drilling. In AEM surveys, a geophysical device, typically bullet or hoop-shape, containing sensors is suspended beneath an aircraft, typically a helicopter to collect geophysical data using electromagnetics. The hydrogeology of the Lower Big Blue NRD is varied across the District's 1,700 square miles as a result of how geologic material was deposited. The LBBNRD has secured Nebraska Water Sustainability funding to complete this project over roughly 235 square miles in 1 mile grids Mapping of the hydrogeologic framework provides staff and directors the ability to better comprehend and therefore better manage the groundwater resources of the District. Please see the documents below for the project area and public notice.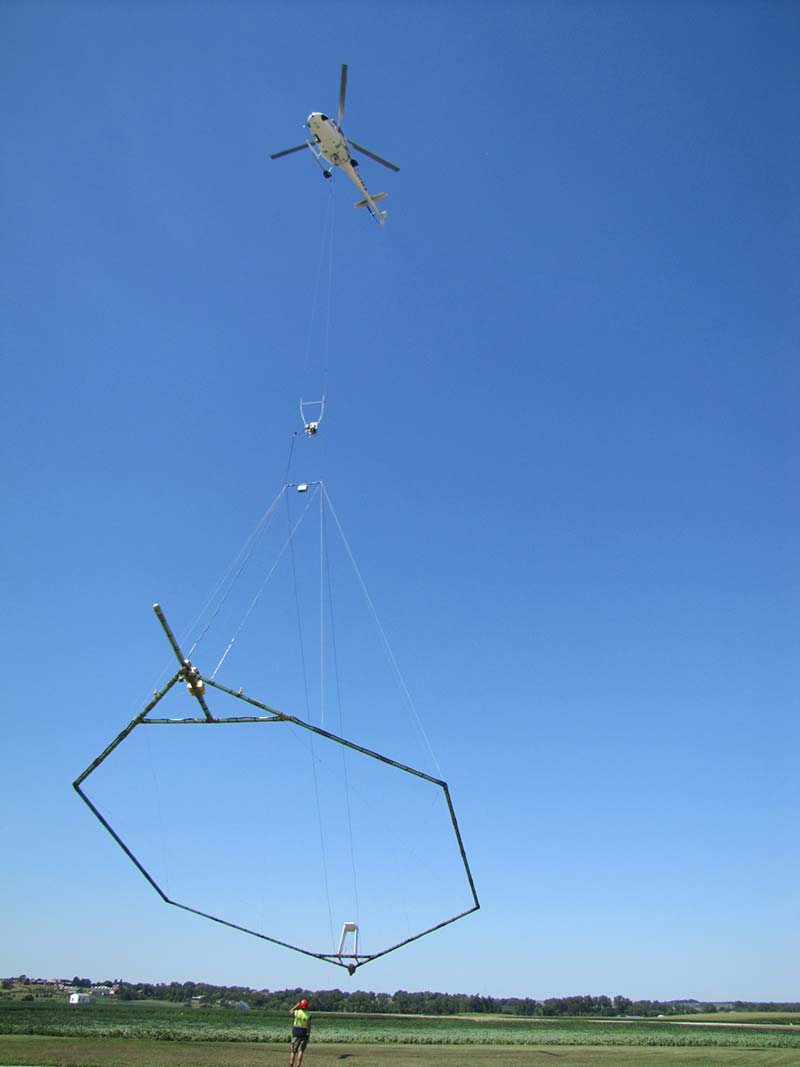 Visit
NRD Recreation Areas | Nebraska's Natural Resources Districts (nrdnet.org) for more information.
Submit an entry form at
NRD Recreation Exploration Entry Form | Nebraska's Natural Resources Districts (nrdnet.org)
Learn about the Lower Big Blue NRD rec. areas at Recreation (lbbnrd.net)
*Lower Blue NRD rec. areas will open at the end of March or beginning of April depending on weather.
A proposal to extend the temporary district-wide moratorium on the construction of new wells and increases in irrigated acres imposed immediately by the Lower Big Blue Natural Resources District (LBBNRD) Board of Directors during their December 8, 2022, regular monthly board meeting is being considered. The moratorium, or stay, was originally enacted due to concerns about the sustainability of groundwater supplies in the area, and the well permitting process allowing for new high capacity (> 50 gpm) wells in areas of greatest decline amid ongoing drought conditions and was done so in accordance with Neb. Rev. Stat. § 46-707(2). Those factors, as well as the need for more time to discuss management options, review rules and regulations and evaluate the geology and aquifer characteristics of the district, are the reasons for considering an extension.
A public hearing was held Thursday, May 18, 2023 at 7:00 p.m. at the DeWitt Community Building located at 200 N Cherry Street, DeWitt, NE 68341, to hear public comment on extending the temporary stay.
While annual spring groundwater levels remain in descent, NRD staff and directors continue to work with Olsson, Inc. to better understand the hydrogeology of the district and evaluate effective, area-specific groundwater management options. Test log and adjacent existing well evaluations for new well permits, flow meters on all new and replacement high-capacity wells, and certification of groundwater use acres have been required since 2014. The District continues to work with producers to make sure they are following these requirements. Please contact the office at (402) 228-3402 to make sure your certified irrigated acres are accurate and up to date.

We thank those who provided comment during the public hearing on the Lower Big Blue NRD's proposal to extend the moratorium on the construction of new wells and the increase of irrigated acres. We encourage any questions or comments and dialog to be directed to the Board members and staff to discuss in the days following this hearing. The Board will take official action on extending the temporary moratorium at its regularly scheduled meeting on June 5th, 2023, at 6:00PM at the District office in Beatrice. The minutes to the public hearing can be found here.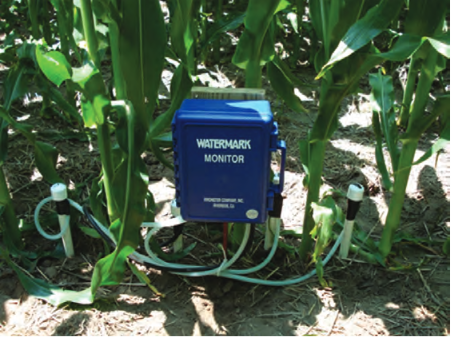 Want to maximize your yield?
Want to reduce your costs to irrigate?
Want to conserve your groundwater resources?
These are just a few reasons to measure the soil moisture in your field during the upcoming growing season. Soil moisture sensors are available for purchase from the NRD. Cost-share is available on those sensors or other forms of soil moisture monitoring equipment. Visit our MOISTURE SENSORS page to learn more about our soil moisture sensor program. The order/cost-share form is available on the website.