Please visit our new Groundwater Monitoring Network Mapping Application! Use this interactive map to view all the wells measured in the district and the groundwater level readings from each well. These readings are taken manually with a tape each spring and fall. Click the link below to check it out!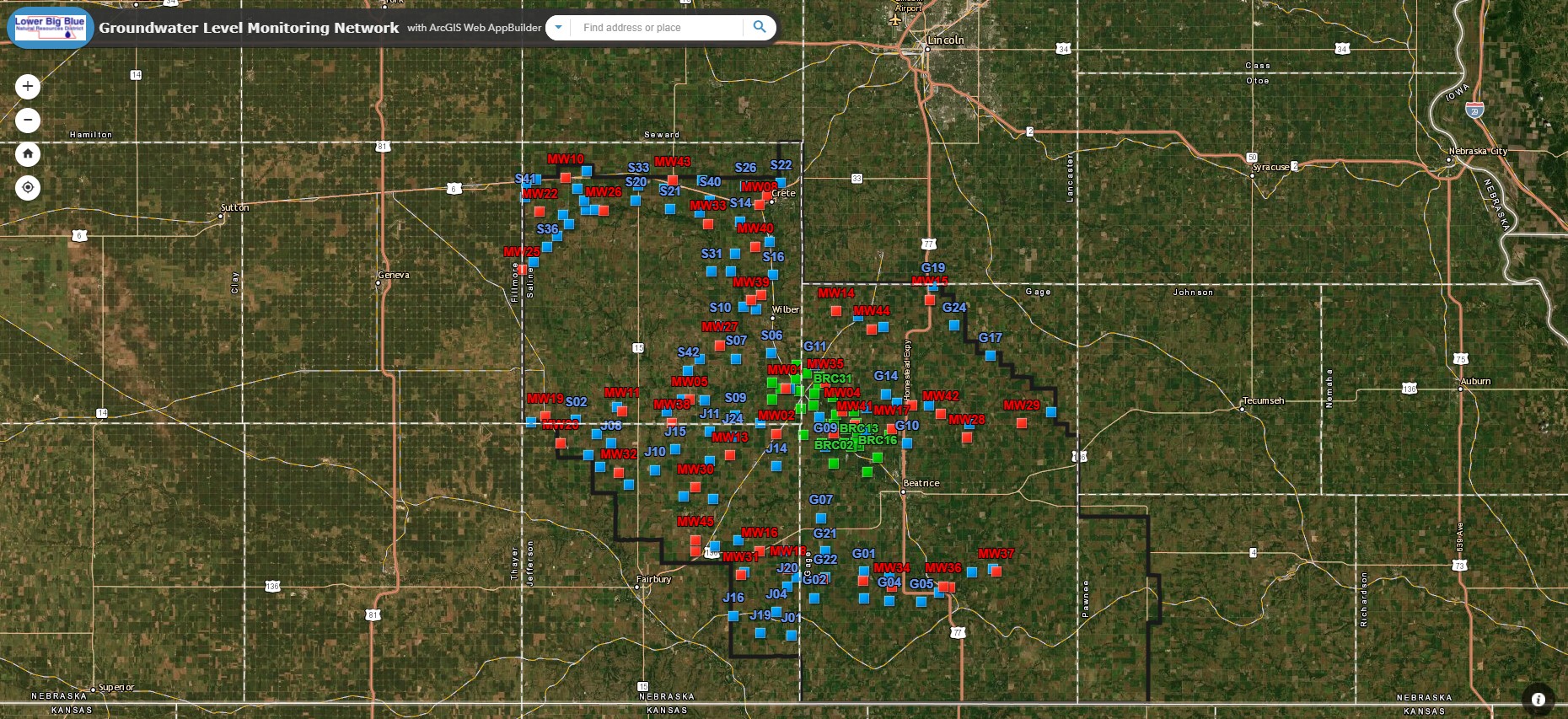 Lower Big Blue NRD Real-Time Groundwater Levels
Through funds provided by a Nebraska Environmental Trust grant, the NRD was able to install real-time groundwater monitoring equipment. This equipment was installed in existing dedicated monitoring wells in the southern portion of the district from Jansen to Blue Springs.
Click the button below to view groundwater level data!
The NRD, in cooperation with UNL School of Natural Resources Conservation and Survey Division, has outfitted a dedicated monitoring well west of Plymouth and in Dorchester with a real-time data logger. The water level information is available online at
UNL-School of Natural Resources.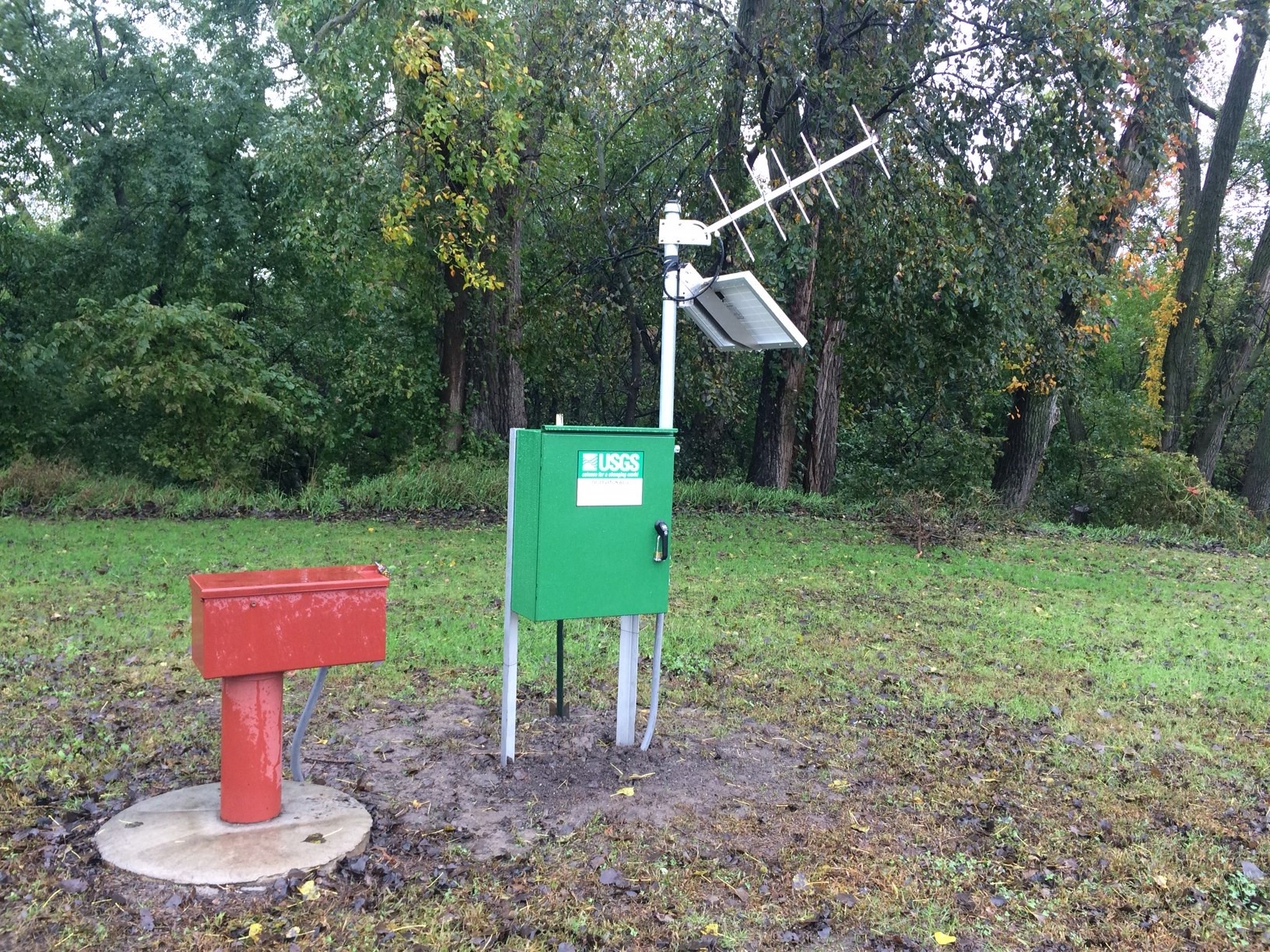 The NRD has partnered with USGS to provide real-time groundwater level monitoring in Crete. Visit the
USGS website to view the real-time data.