The Lower Big Blue Natural Resources District and Little Blue Natural Resources District, on behalf of Saline, Gage, Jefferson, Thayer, Fillmore, Nuckolls, Webster, Clay and Adams Counties, are soliciting proposals from qualified consultants to provide assistance for the update of their Nine County Hazards Mitigation Plan. As you know, Hazard Mitigation Plans must be updated every five years. Our plan was last approved in May 2021 and is a large plan, including 91 participating jurisdictions. We anticipate that all entities of that plan will participate again. The Executive Summary of the 2021 Multi-Jurisdictional Hazard Mitigation Plan is included in the attached letter.
If interested in being considered for this project, a written project proposal is requested outlining the services your firm can provide, past experience in conducting Hazard Mitigation Planning efforts, anticipated costs for services rendered, and references of past clients. The proposals must be submitted to the Lower Big Blue NRD, P.O. Box 826, 805 Dorsey Street, Beatrice NE 68310, by Tuesday, December 5, 2023. Proposals will be evaluated by NRD staff and the Nine-County Emergency Managers. If we have follow up questions regarding your proposal, those contacts will be made with applicants between December 6th- December 8th. The firm will be selected based on the information you provide, with our recommendation presented to the respective NRD boards the week of December 11, 2023.
See the document below for more information.
Airborne Electromagnetic Hydrogeologic Survey or AEM is a rapid and efficient way of remotely sensing geology across an entire area without engaging in extensive drilling. In AEM surveys, a geophysical device, typically bullet or hoop-shape, containing sensors is suspended beneath an aircraft, typically a helicopter to collect geophysical data using electromagnetics. The hydrogeology of the Lower Big Blue NRD is varied across the District's 1,700 square miles as a result of how geologic material was deposited. The LBBNRD has secured Nebraska Water Sustainability funding to complete this project over roughly 235 square miles in 1 mile grids Mapping of the hydrogeologic framework provides staff and directors the ability to better comprehend and therefore better manage the groundwater resources of the District. Please see the documents below for the project area and public notice. The flights were completed on 6/22/23 with a total of 423 miles flown. Data will become available in the spring of 2024.
The Lower Big Blue NRD closed recreation areas to vehicle traffic for the season on October 23, 2023.
The recreation areas remain open to hunting, fishing, trapping, and hiking by foot traffic only.

Big Indian Recreation Area, located southwest of Wymore, Swanton Wildlife Management Area, located north of Swanton, Walnut Creek Recreation Area, located north of Crete, Willard L. Meyer Recreation Area located east of Tobias and Cub Creek Recreation Area located Southwest of Plymouth will be closed to vehicle access.
The north entrance at the Willard L. Meyer Recreation Area, east entrance at Swanton Wildlife Management Area, west archery range entrance and east entrance at Big Indian Recreation Area, the west entrance at Walnut Creek Recreation Area and the east entrance at Cub Creek will remain open to provide access for fishing and hunting.
As a reminder, the discharging of firearms is prohibited on district lands from June 1st to August 31st. Hunting in accordance with general hunting and special area regulations is allowed at the areas from September 1st to May 31st unless prohibited or restricted. Hunting is not allowed within 100 yards of any public-use facility or activity area including the picnic area, parking lot and boat ramp. It is also prohibited within 200 yards or an occupied dwelling or livestock confinement.

Typically, recreation areas reopen for the season in late March or as conditions allow.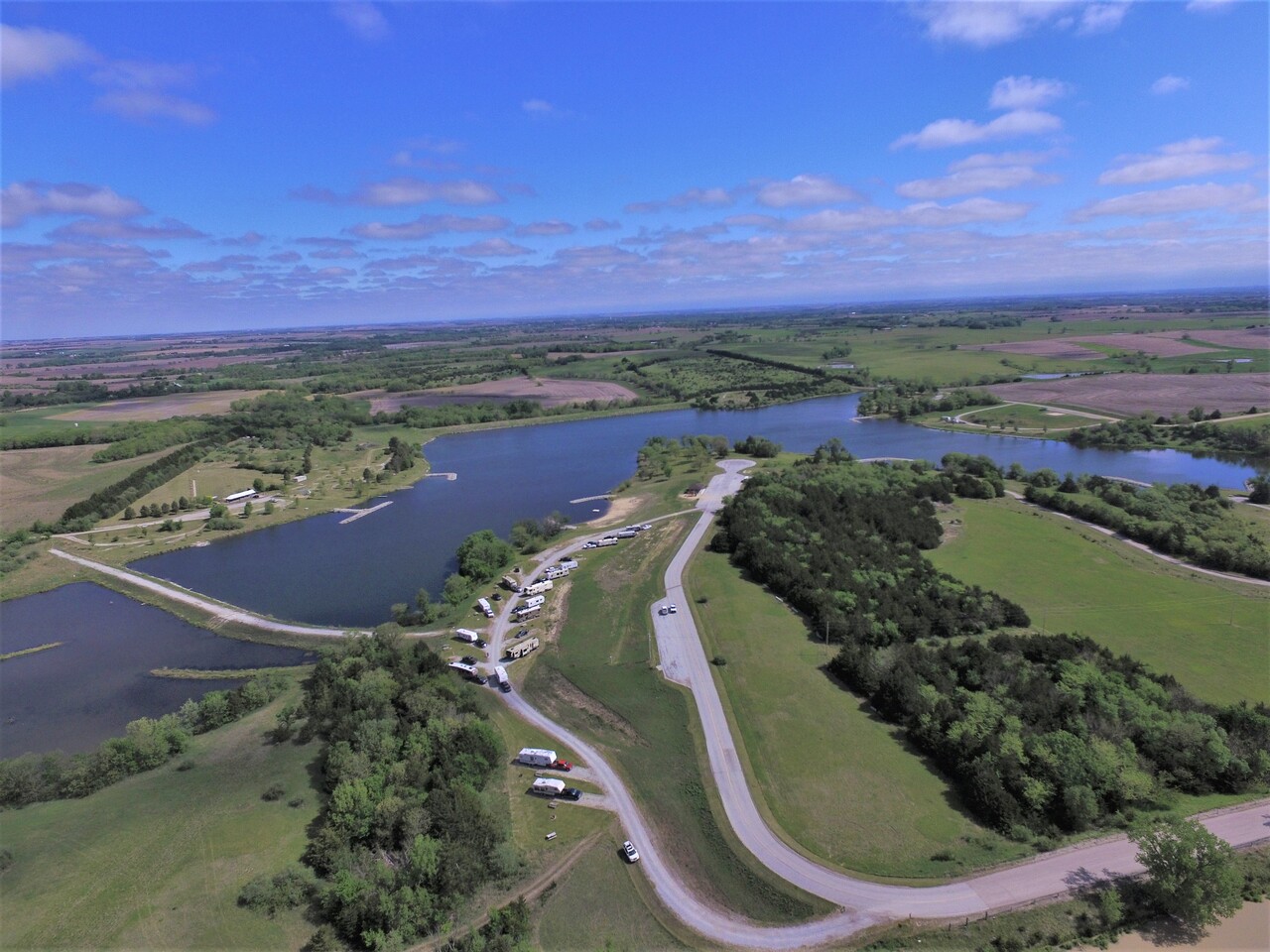 Following the annual review of fall groundwater level measurements at its monthly meeting on December 8, 2022, record low static water levels, new irrigation wells being permitted in areas of groundwater level decline and marginal aquifer areas, drought conditions, and the concern for the sustainability of groundwater supplies for domestic, livestock, and crop irrigation uses, the Board of Directors, as provided in Neb. Rev. Stat. § 46-707(2), proactively took action to impose an immediate 180-day moratorium, or stay, on the construction of new wells and increase of irrigated acres in the district. During the moratorium, the LBBNRD contracted engineering firm Olsson Inc. to study the different aquifer formations and establish subareas to provide a more specific approach to managing the variability of the aquifers throughout the district. Olsson also analyzed the criteria of the District's high capacity well permit ranking calculator to manage development in diverse aquifer formations.
The Lower Big Blue NRD includes portions of Gage, Jefferson, Saline, and Pawnee Counties. In its effort to continue to conserve and protect the groundwater resources the Board of Directors took action to extend the district-wide moratorium on new wells and the expansion of historically irrigated acres. This comes after the NRD received public comment regarding the potential extension during a hearing held in DeWitt on May 18, 2023. The original 180-day moratorium was set to expire on June 6, 2023.
The primary reasons for extending the stay were the annual spring groundwater levels measured in April showing declines over the past 2 to 3 years, the continuing drought conditions, and the need for more time to discuss management options, review rules and regulations, evaluate the geology and aquifer characteristics of the district, and to establish subareas.
During this indefinite extension of the moratorium, NRD staff and directors will continue to work to better understand hydrogeology and evaluate effective, area-specific groundwater management options for the District. The District will also continue to work with producers to certify their current irrigated acres as has been a requirement since 2014. Please contact the NRD office to make sure your irrigated acres are certified and up to date.
Finally, it is the intent of the NRD to emerge from the district-wide moratorium with a comprehensive and diverse structure for managing the use of groundwater across variable aquifer formations and ensure that our most valuable resource is being used efficiently and effectively.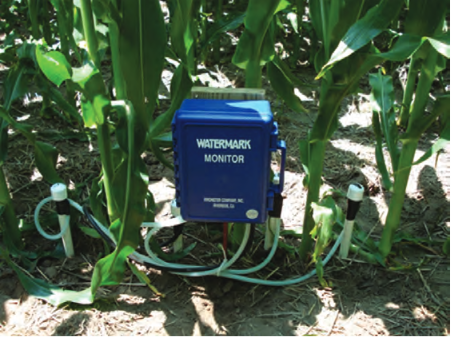 Want to maximize your yield?
Want to reduce your costs to irrigate?
Want to conserve your groundwater resources?
These are just a few reasons to measure the soil moisture in your field during the upcoming growing season. Soil moisture sensors are available for purchase from the NRD. Cost-share is available on those sensors or other forms of soil moisture monitoring equipment. Visit our MOISTURE SENSORS page to learn more about our soil moisture sensor program. The order/cost-share form is available on the website.